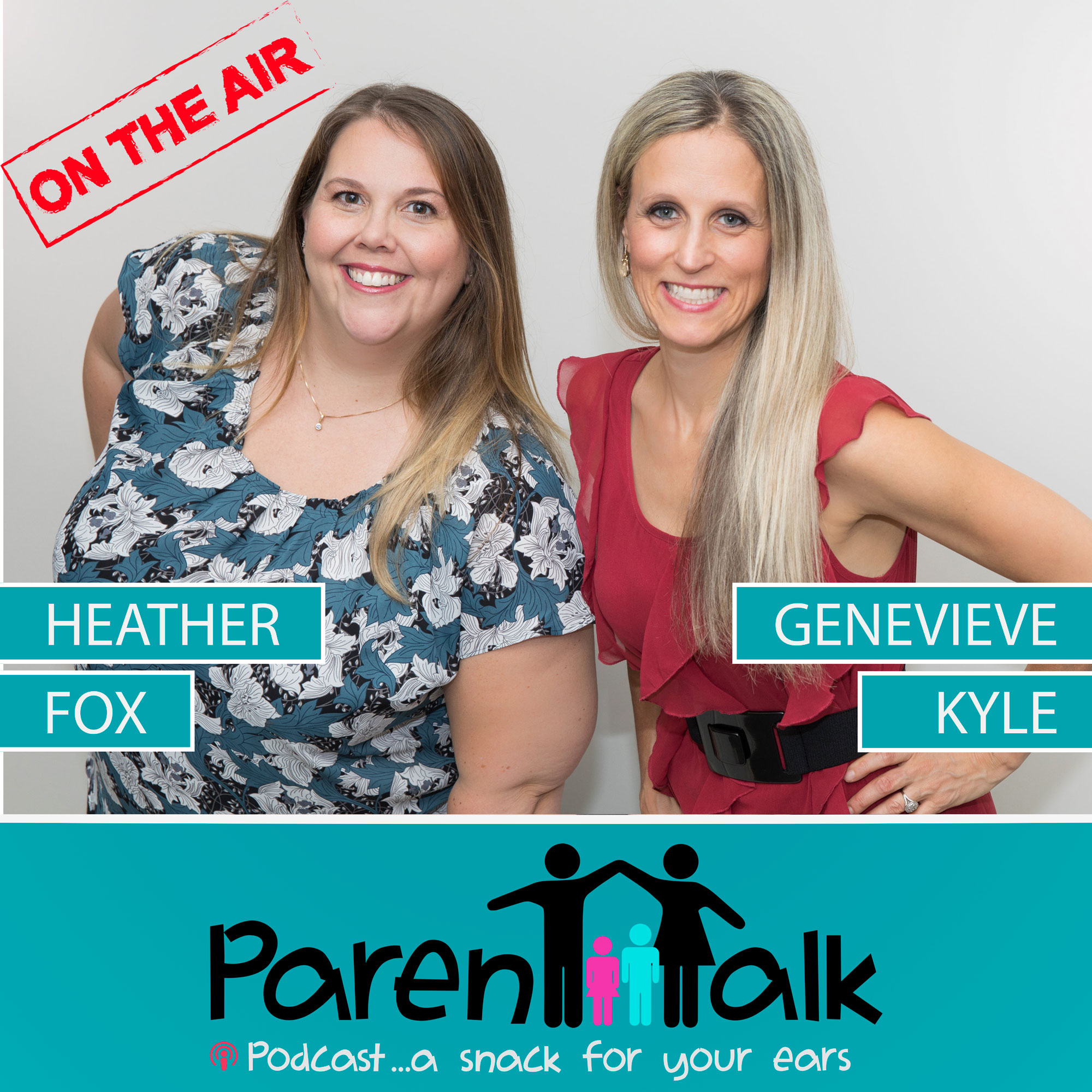 Welcome to the Parent Talk Show!
ParentTalk Podcasts
 is a conversation that supports and encourages Moms and Dads. Our show is a great way to connect, bounce ideas off other parents going through similar experiences and be the best parent we can be. 
ParentTalk
 is a valuable resource for all parents.
Our goal is to inform, educate, and support parents from the early years and beyond.
Genevieve and Heather have put together a fantastic group of Experts and Guests who will be sharing their stories, experiences and passion with all of us.
Join us weekly for loads of fun!
Podcast Reviews
Amazing committed Professional mom

December 15, 2018 by busdesign from Canada

Gen is such an amazing mom, and business owner. Everything she takes on creates love and community. So proud to be a part of your causing amazing parents in the world. Thank you for standing for our future leaders. Treya

Great podcast!

December 4, 2018 by Krista5678 from Canada

Amazing resource for parents, lots of great information from local experts. Great job, ladies, keep up the fantastic content!

I love this podcast!

October 25, 2018 by christelle5474678 from Canada

Great information for hole family!

Best podcast ever!

October 25, 2018 by Maryse Martin Vivre En Harmoni from Canada

Simply put, this podcast on the history of podcasts!

Excellent podcast

October 24, 2018 by VeroB45324 from Canada

I love this informative podcast. Hostess are very friendly, warm and welcoming and I'm looking forward for next one!

Amazing Podcast

October 23, 2018 by suz22411 from Canada

I'm always looking forward to the next One! I love your guests list.

Great Podcast

October 20, 2018 by AllySoleil1222 from Canada

Great podcast, I love Genevieve french accent! And the topics are great.

Great topics!

October 19, 2018 by JMB98765 from Canada

I'm always looking forward to the next one... It's amazing to see the the beautiful village that Genevieve and Heather are creating! Long life to ParanTalk 🙂

Good pod cast

October 15, 2018 by ashley201688 from Canada

Love the weekly information , awesome parent tips and info ?

Just what all parents need!

October 14, 2018 by JMelenka from Canada

I thoroughly enjoy listening to these weekly podcasts and look forward to them every Monday. The there is a huge array of topics and they are all very engaging—there is something for everyone! Gen and Heather are so personable yet professional which makes you feel like you're listening to a conversation between friends. I can't recommend this podcast enough to any parents, no matter how old your kids are.

Very informative

August 4, 2018 by VeloD from Canada

Very interesting information !

Great Podcasts

April 12, 2018 by Mado7679 from Canada

I have been learning something every week! I'm always looking forward to the next one! Great job Girls 🙂

Loving it!

March 5, 2018 by Leilalelanni from Canada

All of the podcasts have been so informative and easy to listen too. I look forward to more!

Great and Fun Podcast

March 5, 2018 by babyfamilly from Canada

My husband has been listening to all of the podcasts and he's loving them 🙂

Parent Talk

February 7, 2018 by Draperbfresh04 from Canada

Amazing content!! Very good audio, love the quality and concepts. Keep em coming!

Very informative!! Can't wait for the next one

February 7, 2018 by NoreenC from Canada

What an amazing resource for parents and grandparents of any age. Keep up the amazing work!!

Parenting conversations that matter!

February 6, 2018 by D_C_M_C from Canada

Gen and Heather are bringing beautiful conversations into the parenting space to support us in our roles as parents and bring us together as humans!

Practical and fun parenting suggestions

February 5, 2018 by Shay_kiara from Canada

"Playing " with my babies was something I always felt was forced ... until heather guided me about the why and how we can play with our kids in everyday moments. Keep it up ladies!!

Great Podcast!

February 5, 2018 by McDaddyB from Canada

As a new Dad I found this podcast to be super informative and helpful! The hosts were great and it was great quality as well. I'm looking forward to hearing more!

Great Podcast

February 4, 2018 by AngieC12344 from Canada

Very informative and great audio quality! Love it!

So awesome!

February 3, 2018 by Gene334567 from Canada

What a great mission to help parents! This will be very helpful. I am looking forward to listening to all the other episodes! Keep up the great vision! G#2

Great job!!

February 3, 2018 by Baby Daddy AK from Canada

I love the concept and can't wait to hear the next one. I really like that you can check out the bio of the experts on your website so that you can see who it is that is talking. Keep up the good work!

Excellent

February 3, 2018 by kattymah from Canada

Happy to have an informative, short episodes to listen to while I'm on the go!

Two thumbs up!

February 2, 2018 by Tanya_chat from Canada

Loved your first episode. Can't wait to hear more!!!