GREEN SPROUTS SILICONE TOOTHBRUSH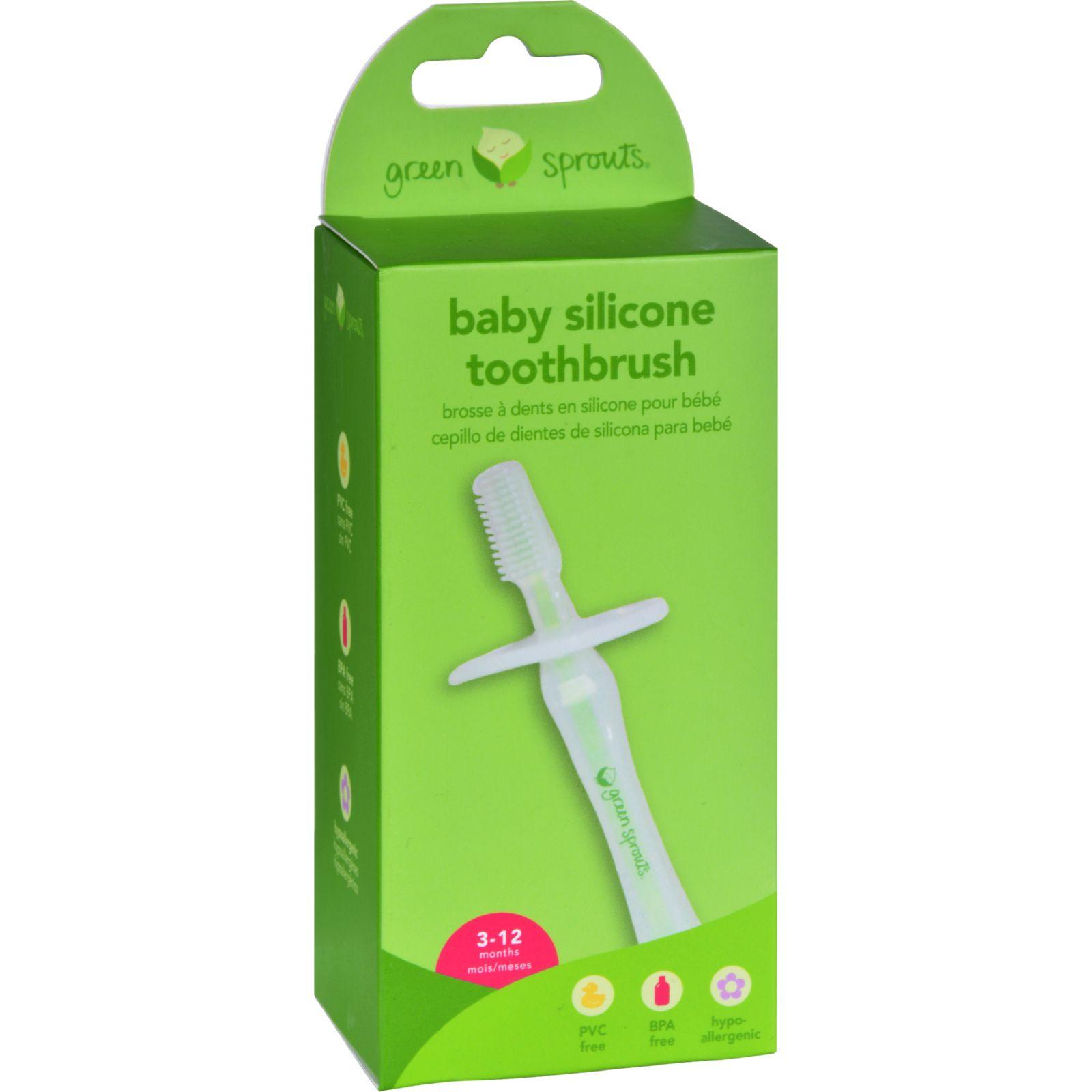 CLICK THE BUTTON BELOW TO RETURN TO THE REVIEWS PAGE
GREEN SPROUTS SILICONE TOOTHBRUSH
The Green Sprouts silicone toothbrush is a great way to get your baby used to a tooth brush.
I like the round stopper at the neck of the tooth brush , stoping  your baby from putting the tooth brush too far into their mouth and possibly injuring themselves.
My son loved to chew on it, he used it as a  teether too!
Genevieve Kyle
Coquitlam, BC
https://www.amazon.com/green-sprouts-Silicone-Baby-Toothbrush/dp/B003OIW2UQ?th=1