AGNES MAYER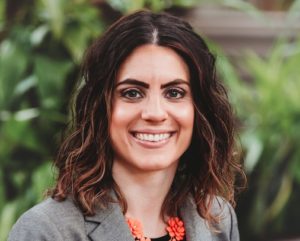 CLICK THE BUTTON BELOW TO RETURN TO THE EXPERTS PAGE
Mama Bear Holistic Care Owner
Registered Nurse
"We all have different ideas about motherhood and parenting, and my goal is that we collaborate on what motherhood looks like for you."
My name is Agnes but friends call me Agi. I am so excited to be joining the Mama Coach team and even more excited to be bringing it to the Tri-Cities!
I grew up in Edmonton and obtained my BScN from the U of A in 2004. My journey to becoming a nurse was not a linear one; it took a couple of detours. Initially, my dream was to become a CSI, but I quickly realized that it wasn't for me. I needed to interact with people, live people! At the time I had a job in a Physio clinic, working with people, and I realized that I needed to make a change. I applied to the nursing program – little did I know that it was two days before the application deadline! It was meant to be. Interestingly enough, becoming a Nurse was one of the careers I had wanted to pursue when I was younger. I completed my BScN and moved to Vancouver, where my then-boyfriend, now-husband lived. He proposed to me the very night I moved here and the rest in history
I began my nursing career working on a Surgical unit, but quickly realized that I wanted a change. I shadowed a Nurse in Labour & Delivery and immediately fell in love with Obstetrical Nursing. I completed the BCIT Perinatal Specialty in 2006 and have worked in Perinatal ever since. There is nothing like seeing a baby brought into this world. It is truly a miracle, and it's an honour to share this profound experience with the parents. My favourite part of my job is the bond I develop with my patients.
In 2009, I became a mother to a beautiful boy, who didn't want to make his exit! My initiation into pregnancy came with severe morning sickness, to the point where I was hospitalized twice because I was so dehydrated. After about 16 weeks, I overcame my morning sickness and was able to enjoy the rest of my pregnancy. Then, a week and a half after my due date, I was induced, pushed for 3 hours, but ultimately required an emergency c-section. My son was born with undiagnosed Bilateral Club Feet. I also had a very challenging time breastfeeding him.
As a Mama Coach, I feel that I can use my own challenges and help new moms overcome theirs – help them realize that they are not alone. I felt very alone when I first had my son. I felt like I was the only mom who couldn't get their baby to sleep, and I felt even more pressure since I was a Labour & Delivery nurse. I understand the challenges that new moms face. I also battled with postpartum depression, because, like many new moms, I put far too much pressure on myself.
Being a Mama Coach will allow me to utilize my 12 years of experience from my nursing career as well as from my own experience as a mom. I wish that Mama Coach would have been available to me when I first started out in motherhood. Even though I read every book I could find, it would have helped to have a fellow mom provide me guidance, and more importantly reassurance that I was doing ok. Because guess what? We are doing ok! We've got this Mamas! Our kids may not follow what the books are saying, but we've got this. Together I hope to help moms discover that they can do this.
There are many factors that have contributed to me becoming a Mama Coach. As much as I enjoy helping moms in a hospital setting, I'm finding it more and more challenging; we have less and less time to spend with moms, and the demands are increasing, with less support for moms going home.
When I learned about Mama Coach, I knew immediately that this was for me. I thrive on helping moms, and I want to empower them! I want to work with them to come up with a plan that fits their needs and their lifestyle. We all have different ideas about motherhood and parenting, and my goal is that we collaborate on what motherhood looks like for you.
Another significant factor is my desire to have more work-life balance. Working nights is exhausting, and I want to have more control over my schedule so I can spend more weeknights, weekends and holidays with my family.
I am so excited to be joining The Mama Coach and I can not wait to begin this new adventure and help support moms in this crazy journey we call Motherhood!
Website:
https://mamabearholisticcare.com/
Email: mailto:agnes@mamabearholisticcare.com
Facebook: https://www.facebook.com/agnesthemamabear/
Instagram: https://www.instagram.com/explore/tags/mamabearholisticcare/
Podcasts